MISSION

The mission of PCC is to be a healing place

meeting the varied and changing mental health needs of Southern Maryland

through professional, affordable counseling, consultation and education

from a Christian perspective

effectively networking faith based communities and mental health.

OUR PROCESS
To function as a community-based extension ministry of the church community,
responding to the needs of persons.
To demonstrate healing compassion ...
respectful listening ...
professional skill ...
creating possibility for understanding and change.
Like the iceberg,
20% of who we are
is on the surface . . .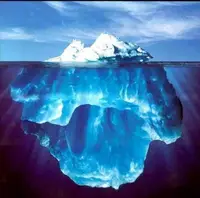 . . . we help people
become aware of the
other 80%