PCC is a pastoral counseling center specializing in individual, couples and family therapy. PCC maintains office space in Lexington Park, MD.
Since 1983, the Pastor Counseling Center has been a healing place in St. Mary's County bringing affordable, professional, Christ centered counseling to thousands of individuals, families and groups.
The Pastoral Counseling Center is a healing place, meeting the varied and changing mental health needs of Southern Maryland through professional, affordable counseling, consultation and education from a Christian perspective. We are excited that the mission of the PCC will not only continue but in fact expand through a partnership with Serenity Place, LCC with an existing, network of professional licensed counselors. This partnership will allow us to continue to offer effective, professional, counseling, and empower the Executive Director and Board of Directors to launch additional services and therapies such as Spiritual Direction, Marriage Preparation, and Group Work.
OUR TEAM

Iman Green Syler ,Executive Director
Iman Green Syler is the new Executive Director at the Pastoral Counseling Center. Following Betty Joanne Scott after 17 years, Iman invests in the community and the local church to raise awareness of the Pastoral Counseling Center of St. Mary's . She works with the Board of Directors to set and implement ministry vision.
Prior to joining the Pastoral Counseling Center, Iman worked in congregations and a diocese for over 15 years in Christian Formation and Youth Ministry. Raised in North Carolina, Iman came to the Metro DC area to work for the Episcopal Diocese of Washington and then later to St. Mary's County after getting married to Greg. Greg and Iman have a daughter named Carter and a cat named George. She loves all things cooking and spending time with family and friends.
Esther Vanderwal , Therapist (LCSW- C)
As a licensed therapist, I am honored to be invited into the lives of my clients. Sharing your struggles with a stranger can be overwhelming and intimidating. My approach is to provide objective support, while we explore your struggles and help you find ways to improve your situation.
I have been a social worker for over 20 years, with a breadth of experience working with both individuals and families. My clients have overcome struggles they've faced prior to giving birth, after the death of a loved one, and everything in between.
The therapeutic process begins with an initial consultation where we meet in person. This allows me to gather information on the challenges you're facing, the severity of the symptoms, and your levels of functioning. Led by your needs, we will the establish treatment goals and a course of treatment, that we will work through, together.
Linda Ball ,
Therapist (LGPC)
We are all on a journey, and my road has led me to walking with children, adults and families helping to navigate the challenges encountered along the way. I draw from the past experiences in my life, from working in schools and in private practice. A goal is to employ my knowledge, experience and resources to provide compassionate and effective counseling services to all my clients.
My training includes a Master of Counseling degree from Bowie State University and a Bachelor's degree in Sociology from Lynchburg College. Professional experience includes serving as Coordinator for a Head Start program, as a School Resource Specialist in conjunction with Lynchburg (Virginia) Public Schools, as a Mental Health Case Manager, and for the last sixteen years, as a School Counselor in St. Mary's County Public Schools.
I believe growth and change are possible; however, it can be difficult for most of us to do it alone. I am committed to providing you with compassionate support that will empower you to make your journey with confidence and hope.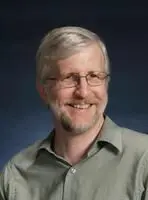 Bruce C. Calvin , Spiritual Director (MDiv)
Conversations with a spiritual director provide an opportunity to step out of your daily routine, to pause and seek how God is present in your life. It is a time to notice and reflect on what is within. As a spiritual director, I provide a structured time with deep listening, a safe and confidential place to explore your questions, joys, doubts or challenges. Some of my spiritual practices include: yoga, Morning Prayer, Centering Prayer, walking labyrinths, journaling and making music.
I follow the Rule for Living of the Northumbria Community, England. In response to the insistent question "How then shall we live?" the Rule encourages saying "Yes" to Availability and Vulnerability: availability to God and others, and intentional vulnerability of being teachable through prayer, scripture and being accountable to others.
As an active member of the multifaith Spiritual Directors International, I served on the Coordinating Council from 2013-2019. I have completed six units of Clinical Pastoral Education and served as a hospice chaplain. I have a Master of Divinity from Wesley Theological Seminary, and completed an Internship in the Art of Spiritual Direction at the Mercy Center in Burlingame, California.